Private Investigator Glasgow
HELPING YOU GET THE ANSWERS YOU NEED - IT'S AS SIMPLE AS ABC
BEST PRIVATE INVESTIGATORS IN GLASGOW
PRIVATE INVESTIGATION EXPERTS
ABC Investigations Consultants Ltd are experienced investigators with drive, enthusiasm and willingness to succeed.
Most of all we are dependable tested professionals with many years experience in law enforcement and all aspects of investigations.
We specialise in covert operations, trained in surveillance to the highest level in Britain.
We have a comprehensive training package in all aspects of surveillance including anti and counter surveillance techniques.
Private Investigation Services
The list is endless. We can confidently say that we can offer advice and assistance on almost any issue and if we can't we will stop at that. Our rates are very competitive and we are confident that you will not get better value for your money anywhere. Why not try us and see?
Contact us today for a FREE consulation
About Our Private Investigation Service
Our aim is openness and transparency in our relationship with our clients and we conduct all our business within the spirit of RIPA, Regulation of Investigatory Powers Act 2000 and RIPSA, Regulation of Investigatory Powers Scotland Act 2000 and RIPSA and never in breach of ECHR guidelines, Data Protection or Client Confidentiality.
ABC Investigation Consultants Ltd are based in Motherwell close to the main motorway links North and South.  We can respond to urgent requests for assistance with as little as 24 hours notice.  We offer a vast range of services and the expertise that goes with it to turn good advice into concrete results.  We are available at anytime to assist and our advice costs nothing.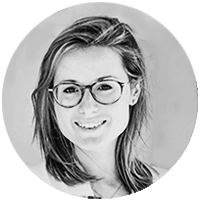 Fantastic service. Tried many other 'investigators' but Scott and his team got the evidence I needed in the most efficient manner. I was kept informed through the whole process and costs were kept to a minimum. Would highly recommend.
Mrs Anon, Motherwell
Telephone:
01698 261088
Mobile:
077189 17803 (contactable 24 hours a day)
Address:
16 Craigmill Place Motherwell ML1 2GD
E-mail:
mail@abcinvestigations.co.uk